Slow Waltz
Sam Anning
23 hours ago
Honky Tonk Train Blues
Meade "Lux" Lewis
23 hours ago
Tea for Two
Art Tatum
23 hours ago
That's Right
The Young Lions
23 hours ago
Cais
Milton Nascimento
23 hours ago
Waltz
Anthony Singh
23 hours ago
Is That Jazz?
Gil Scott-Heron
23 hours ago
My Stranger
Tate Sheridan
23 hours ago
Refuge (feat. Joe Sanders, Gregory Hutchinson, Dayna Stephens & Jeremy Pelt)
Matt Baker
23 hours ago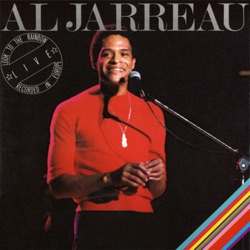 Take Five
Al Jarreau
23 hours ago
Ver más
ABC Jazz en vivo
ABC Jazz is a radio station based in Australia that broadcast jazz music. It is owned and operated by the Australian Broadcasting Corporation as well as its sister stations. Was launched on 1 July 2009.
Frecuencias ABC Jazz
Sídney: Online
Canciones más escuchadas
Últimos 7 días:
1. Michelle Nicolle - Don't You Forget About Me
2. Clifford Brown - Take the "A" Train
3. Gil Scott-Heron - Is That Jazz?
4. Bobby Timmons - This Here
5. Kristin Berardi, James Muller, Mike Nock, Mike Majkowski & Tim Firth - Born to Be Blue (feat. Steve Newcomb, James Sherlock & Sam Anning)
6. John Coltrane Quartet - Too Young to Go Steady
7. John Coltrane - Vilia
8. João Donato - Naquela Base
9. Max Roach, Abbey Lincoln & Coleridge Perkinson - Garvey's Ghost (feat. Carlos "Patato" Valdes & Carlos "Totico" Eugenio)
10. John Coltrane - Blues to Elvin
Últimos 30 días:
1. Adrian Cunningham - Scoot
2. Kate Wadey - Slow Down the Time
3. Bobby Timmons - This Here
4. Michelle Nicolle - Don't You Forget About Me
5. Ben Vanderwal - Me and Julio Down by the Schoolyard
6. João Donato - Naquela Base
7. Sean Wayland - Eenan
8. Clifford Brown - Take the "A" Train
9. Miles Davis - All Blues
10. Ben Vanderwal - The Sounds of Silence
Podcasts relacionados
Contactos
Redes sociales
Compartir
Comentarios