The Night Chicago Died
Paper Lace
23 hours ago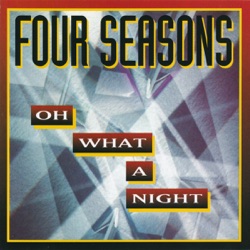 December, 1963 (Oh, What a Night)
Frankie Valli & The Four Seasons
23 hours ago
Cracklin' Rosie
Frank Sinatra & Neil Diamond
23 hours ago
Love Grows (Where My Rosemary Goes)
Edison Lighthouse
23 hours ago
Highway to Hell
AC/DC
23 hours ago
Are You Old Enough
Dragon
23 hours ago
Get Down Tonight
KC and the Sunshine Band
23 hours ago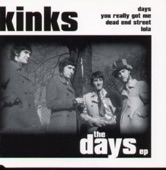 Lola
The Kinks
23 hours ago
One Step Beyond...
Madness
23 hours ago
Are 'Friends' Electric?
Gary Numan
23 hours ago
Ver más
Totally Radio 70s en vivo
Just for Hits & Giggles
Totally Radio 70's is a Australian digital radio station owned and operated by Totally Media. Best known for musical genres such as 70s and oldies.
Categorias:&nbsp
Oldies, 70s
Frecuencias Totally Radio 70s
Adelaida: Online
Brisbane: Online
Canberra: Online
Darwin: Online
Costa Dorada: Online
Hobart: Online
Melbourne: Online
Perth: Online
Sídney: Online
Ver más
Canciones más escuchadas
Últimos 7 días:
1. Gary Numan - Cars
2. T. Rex - Get It On
3. Ameritz - Karaoke - Olivers Army (In the Style of Elvis Costello) [Karaoke Version]
4. Don McLean - American Pie
5. Maria Muldaur - Midnight at the Oasis
6. Deep Purple - Smoke On the Water
7. Billy Swan - I Can Help
8. The Doobie Brothers - What a Fool Believes
9. Earth, Wind & Fire - Fantasy
10. Dragon - Are You Old Enough
Últimos 30 días:
1. Gary Numan - Cars
2. T. Rex - Metal Guru
3. Ike & Tina Turner - Nutbush City Limits
4. The Rubettes - Sugar Baby Love
5. Ameritz - Karaoke - Olivers Army (In the Style of Elvis Costello) [Karaoke Version]
6. Stevie Wright - Evie (Part One)
7. Smokey Robinson & The Miracles - The Tears of a Clown
8. Norman Greenbaum - Spirit In the Sky
9. Blinded By The Light - Blinded by the Light
10. The Doors - Love Her Madly (2021 Remaster)
Contactos
E-mail:&nbsp
onair@totallyradio.com.au
Redes sociales
Compartir
Comentarios